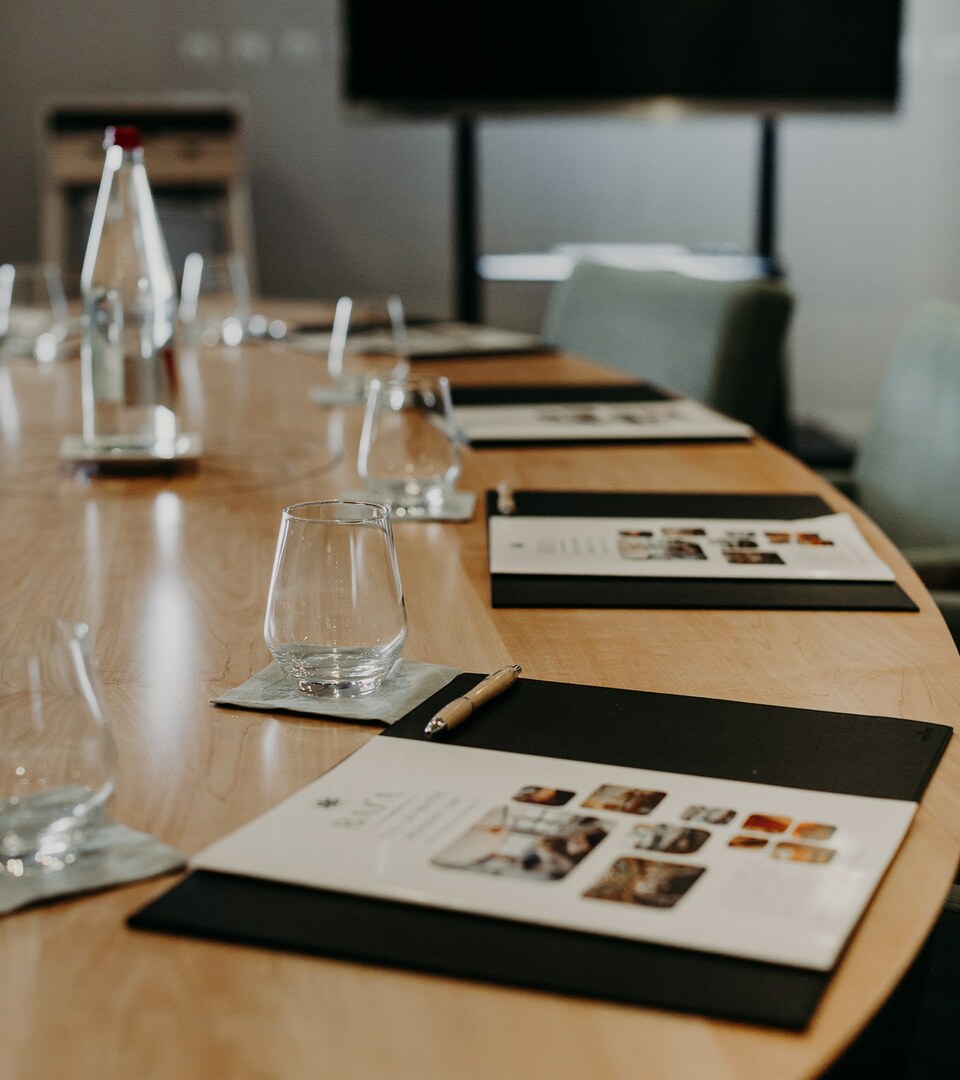 Seminars & Team Building Sessions
Located in Capbreton, a village in bloom in Landes, Baya Hotel offers a haven of comfort in the heart of an idyllic setting facing the ocean. The promise of an original business seminar in complete tranquility.
As business tourism has grown particularly in our region, we have our heart set on providing a service that will make all the difference. Baya includes 74 upmarket rooms able to welcome up to 150 people. Each room benefits from the personal touch of Basque designer Elizabeth Milpied, (Milpied Agency) in an unwaveringly contemporary style. Well being and the awakening of the senses are on the menu at Bistro Baya. Bolstered by the accolades of "Maître Restaurateur" and "collège culinaire de France" among others, Chef Nicolas MAHIEU is committed to French cuisine made from local, seasonal produce from the South West.
Lastly, our bar is very popular for breaks, cocktails, luxury and the friendly atmosphere of our panoramic patio beside the sea.
Three seminar rooms to meet your requirements
Available for all day hire, our seminar rooms with air conditioning are fitted with the latest technologies for carrying out your work. (High speed coffee machine) Brand new, the C-SUBTIL touch screen has been fitted in each of our rooms. A great addition particularly enjoyed by all of our clients allowing them to galvanise their meetings and organiser videoconferences.
For a management team, the 35m2 Comex room is able to welcome 10 people to its Boardroom. The Prevent room, with ocean views, has capacity for 20 people seated in a U shape, 55 people in theatre seating, 40 seated at round tables and 60 people for a cocktail reception. Lastly, the Santocha room has capacity for 30 people seated in a U shape, 45 in a classroom format, 100 in theatre seating or 60 seated at round tables.
Please note: the hotel is available for exclusive use on request
Activities for bringing people together and recharging their batteries!
In the sea, on dry land or in the air... Brave the elements while surpassing your expectations.
On site or elsewhere, our team has the knowledge to guide you in all your activities and professional events. We're here to help make your business meetings into beautiful moments of friendship, but also Team Building and original entertainment to get the whole team motivated!
A discreet event for an executive team or an incentive for your employees, Baya recommends leisure activities in the heart of nature: golf, yoga, surfing, paddle boarding, sea walking, etc... Sports coaches can also get involved in conference settings: a unique and efficient support to guarantee team unity.
Baya provides an all-in-one experience in the perfect location for complete relaxation!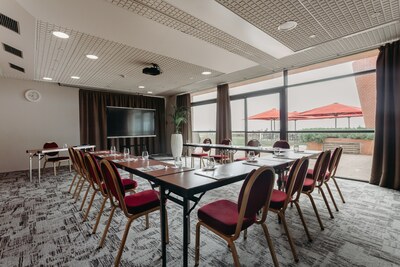 MICE PACKAGE
From the 12 October to 15 November inclusive, enjoy our seminar packages: "Residential seminar" package: For every 9 rooms booked, the 10th is free of charge. Residential stay from €190 including all taxes "study day" package: Coffee on arrival is free for all study day bookings. Study day from €51 including all taxes.
---